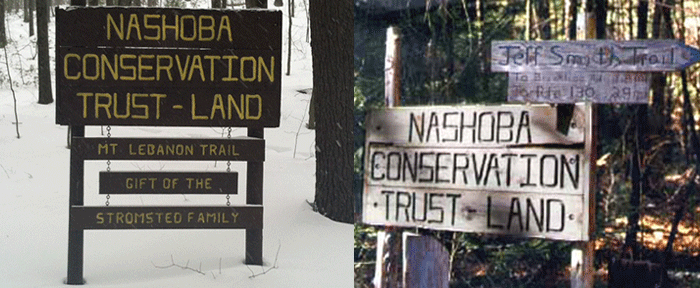 To meet our goal for acquiring additional land and other conservation and nature activities we need your support. Please consider becoming a member today.
Your contribution of any amount helps Nashoba Conservation Trust fulfill its mission to acquire and maintain land in Pepperell for the protection of wildlife and the recreational enjoyment of the public.
 One of the most tax-efficient ways to give!
Nashoba Conservation Trust offers the following levels of membership:
NCT offers the following levels of membership:
Individual   $35
Family         $50
Sponsor       $100
Corporate   $250
Benefactor  $1000, or land donation Contributions are tax deductible.
You may download our printable form here:
Or donate now through the Network for Good by clicking on the link below:


Donate appreciated stock to a charity. If you've held it for more than one year you may take a charitable tax deduction for the market value of the stock, and neither you nor the charity has to pay capital-gains taxes when the stock is sold.
Individuals can often save more on their income tax bill by donating appreciated marketable securities instead of cash. Talk to your tax advisor. Contact Us for more information.
Contributions are tax deductible.
All memberships include subscription to the NCT Quarterly Newsletter.