On this first day of summer
Bring the family and chill out on a
JOURNEY TO THE ARCTIC
June 21, 7:00 PM
Lawrence Library, Pepperell


Margaret Williams, Director of World Wildlife Fund's Arctic program,  and a native of Pepperell, will provide a family friendly 'armchair tour' of the marine and coastal landscapes, wildlife, and people of the Artic. Her slideshow presentation will include the current challenges for conservation the region, and a description of some of WWF's programs in this part of the world.
This event is sponsored by Nashoba Conservation Trust and is free to the public. A donation is appreciated to support NCT's conservation efforts.
Read more about Margaret and her WWF work here
Upcoming Events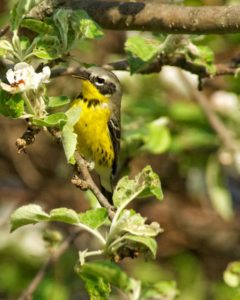 Breakfast with the Birds –  Saturday, May 20, 2017 – 6:30 AM Heald Street Orchard (East Gate)  This event is sponsored by the Town of Pepperell Conservation Commission and the Nashoba Conservation Trust. Coffee, juice, bagels, muffins, and donuts are provided. Michael Veit leads a stroll through the Orchard as we enjoy the spring migration of many bird species.
Date: Saturday, May 20, 2017
Time: 6:30 AM-10:30 AM
Location: Heald Street Orchard, 88 Heald Street-Heald Orchard East Gate, Pepperell, MA
---
Thanks to all who joined us on our trail walks!