Working Together for Conservation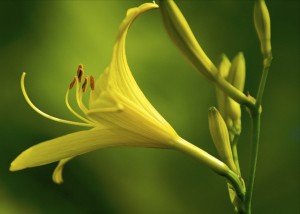 The Nashoba Conservation Trust is dedicated to making sure that our founders' mission to protect and promote land conservation continues to move forward.
We work with many other organizations and individuals to continue these important conservation efforts. These include local schools, land owners and other land trusts. Local and state agencies, including The Pepperell Conservation Commission and the Massachusetts Department of Environmental Affairs are integral to this process as well.
Follow these links to learn more about local and national organizations working for conservation-
The Pepperell Conservation Commission – Trail Monitoring and Maintenance Program
The Pepperell Conservation Commission has established a volunteer-based trails monitoring and maintenance program to help keep our town-wide trail system clear and accessible.
Nashua River Watershed Association – Founded in 1969, the Nashua River Watershed Association's mission is to work for a healthy ecosystem with clean water and open spaces for human and wildlife communities.
Squan-A-Tissit – Trout Unlimited Pepperell Chapter
Nissitissit River Land Trust
Massachusetts Division of Fisheries and Wildlife
The Massachusetts Land Trust Coalition – The members of the Massachusetts Land Trust Coalition recognize that the New England landscape offers many special experiences that are worthy of preservation.
The Land Trust Alliance – Founded in 1982, the Land Trust Alliance is the national leader of the private land conservation movement, promoting voluntary land conservation across the country and providing resources, leadership and training to the nation's 1,200-plus nonprofit, grassroots land trusts, helping them to protect important open spaces.
The Nature Conservancy – Protecting Nature, Preserving Life.We've protected more than 117 million acres of land and 5,000 miles of rivers.
The Trust for Public Land – The Trust for Public Land conserves land for people to improve the quality of life in our communities and to protect our natural and historic resources for future generations.
The Sierra Club – The Sierra Club has been instrumental in preserving wilderness, wildlife and nature's most splendid wild places for over 100 years.
The American Farmland Trust – American Farmland Trust is a private, nonprofit organization founded in 1980 to protect our nation's farmland.