NCT Newsletter – Winter 2017
Outside Insight
Nashoba Conservation Trust Newsletter                                        
Winter 2017

---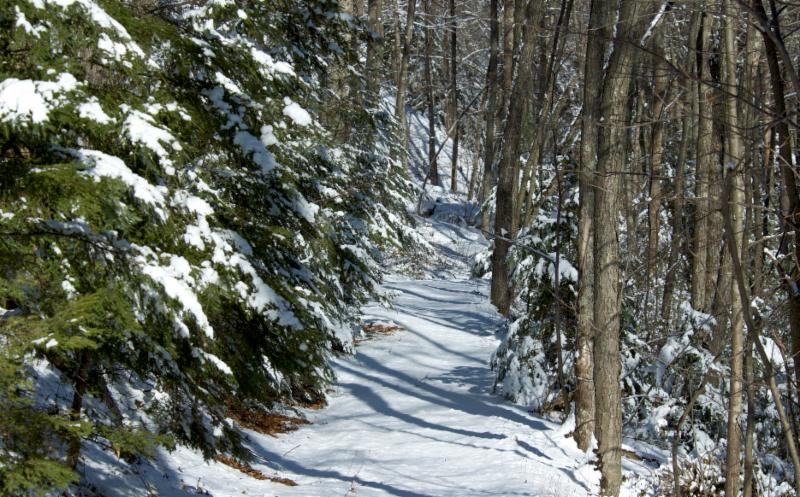 Naming Our Newsletter
We have chosen a name for our Newsletter! After much deliberation among the Board of Directors, with over a dozen possibilities, we have agreed upon Outside Insight as the new title of the newsletter. We would like to extend our thanks to all who participated.
---



---

Conservation Corner

Ken Hartlage

Calvin: "Look at all the stars! The universe just goes out forever and ever!"
Hobbes: "It kind of makes you wonder why man considers himself such a big screaming deal."

If you ever needed a reason to step outside, whether to gaze at the stars or walk in the woods, Florence William's engaging book, The Nature Fix, supplies it in spades.  The Nature Fix explores the beneficial physical, psychological and social changes that nature induces in us, and explains the science behind it.
Read More…




---

2016 Audubon Bird Count

Michael Veit


Each winter the National Audubon Society organizes their Christmas Bird Count which takes place throughout the United States and abroad. We are very fortunate that Pepperell is within the Groton-Oxbow Christmas Bird Count Circle which gives our residents an easy way to participate in this fun and worthwhile exercise. Many of the current participants have been involved for the entire sixteen years of its history and Pepperell has contributed many significant records over the years.
Read More…

---

New Trail Opened in Town Forest

Paul Peavey

In 1925, the Town Forest Committee (a Committee that was formed in response to the Board of Selectmen's 1922 request to establish a Town Forest) purchased over 100 acres (90 acres on River Road and  additional acreage off of Jewett Street) for $500. The Commonwealth of Massachusetts provided 5,000 white pine seedlings to any community who established a Town Forest of 100 acres or more. The white pine seedlings were planted by local groups including scouts and school children.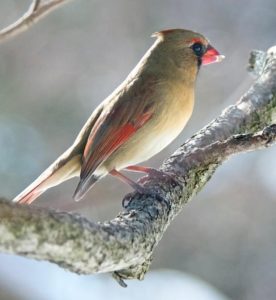 ---
Officers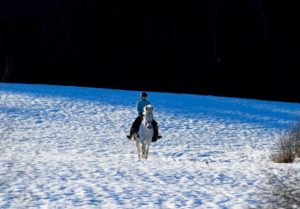 President: Ken Hartlage
Vice President: Paula Terrasi
Secretary: Cindy Kuhn
Treasurer: Patty Franklin
Directors
Siri Stromsted
Paul Peavey
Mark Camp
Linn Clark
Russ Schott
Rob Rand
Michael Veit
---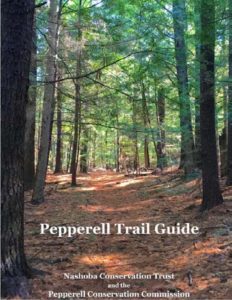 Our new 2016 trail guide is available. The guide describes (16) different conservation areas managed by NCT and the Pepperell Conservation Commission. Contained in each section is a description of the parcel, a detailed trail map, and other information to help you enjoy each of these beautiful areas. If you would like a trail guide just click on the link below. and indicate your interest. We'll send you an electronic, printable copy.
---
Support NCT with your donations
The NCT offers the following levels of membership:
Individual          $35
Family                $50
Sponsor             $100
Patron               $250
Benefactor       $1000
Other amount  ____________
All memberships include subscription to the NCT Quarterly Newsletter.
Please click on the 'Donate' button or mail an enclosed check to:
Nashoba Conservation Trust
PO Box 188
Pepperell, MA  01463

---
Upcoming Events
Breakfast with the Birds –  Saturday, May 20, 2017 – 6:30 AM Heald Street Orchard (East Gate)  This event is sponsored by the Town of Pepperell Conservation Commission and the Nashoba Conservation Trust. Coffee, juice, bagels, muffins, and donuts are provided. Michael Veit leads a stroll through the Orchard as we enjoy the spring migration of many bird species.